USING OUR EXPERTISE FOR GOOD.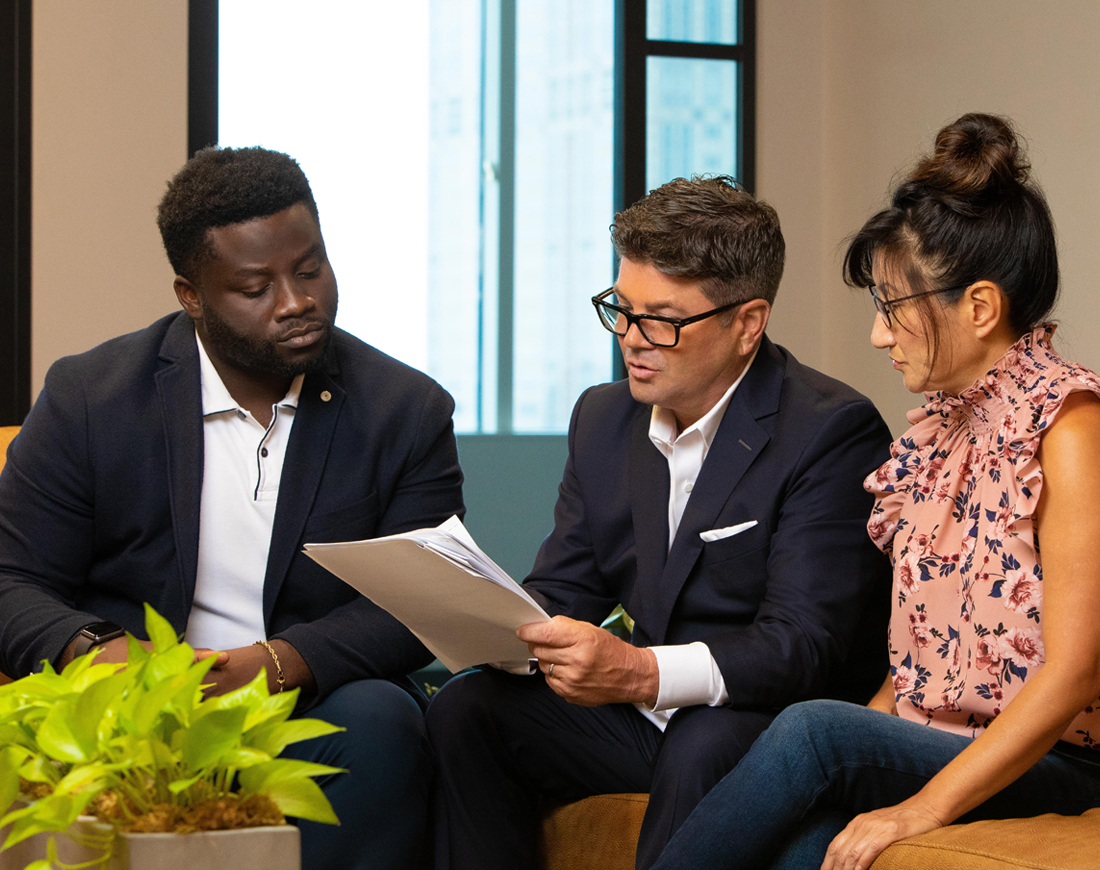 From personal injury law to employment law, we not only have experience in a broad range of practice areas, but we also have an extensive track record of proven results.

Personal Injury and Wrongful Death
Motor vehicle collisions, excessive force, medical malpractice, premise and product liability

Civil Justice
Institutional negligence, inadequate security, sexual abuse and assault, negligent hiring

Business Litigation
Breach of contract, construction claims, contract disputes, claims of delay, construction defects, substandard work
$48 Million
verdict against Cook County physician for failing to report child abuse leading to the death of an 8-year-old child
$18 Million
verdict against a halfway house for victims of paroled, serial sex offender
$5.5 Million
settlement for family of victim of van crash
$3.5 Million
verdict against CPS for negligent security during a basketball game where a 17-year-old student was shot and killed
$3.3 Million
settlement with a car dealership for family of passenger killed in a motor vehicle accident involving a test driven vehicle
$3 Million
verdict for employee retaliated against for standing up to discrimination in the workplace
$2 Million
class action settlement against Dominick's for wage and overtime pay claims
$1.5 Million
verdict for police officer severely injured in an auto collision
$1.5 Million
verdict for victim of medical negligence with co-counsel
$1.35 Million
settlement from trucking company after a collision on Interstate 94
$1.275 Million
settlement with the City of Chicago for wrongful death of 11-year-old child killed during a police chase
$1.27 Million
verdict in medical negligence
$1.23 Million
settlement for victim of physical assault in private parking lot
$1 Million
settlement for a severely injured motorcycle passenger involved in an intersection collision
$950 Thousand
settlement with municipality for intentional infliction of emotional distress
$825 Thousand
settlement with fitness company for failure to use AED during medical emergency resulting in the death of a 20-year-old man
$325 Thousand
settlement with school district for sexual misconduct of a teacher with a minor student
Confidential settlement against Tobacco Company
Confidential settlement against Car Manufacturer
Multiple settlements for female workers for sexual harassment
Successfully represented a beloved neighborhood salon from a fraudulent workers compensation claim, saving the owner thousands of dollars.
Successfully helped a local medical office owner recover hundreds of thousands of dollars following employee theft.
Successfully represented a small business owner in a multi-million dollar inventory dispute with a vendor.
Dolan Law was victorious in securing that a small IT firm's employment policy was not defrauded.
Settlement for City of Chicago quadriplegic supervisor being forced to use excessive means to travel in his car and other locations