Jonathan Schuyler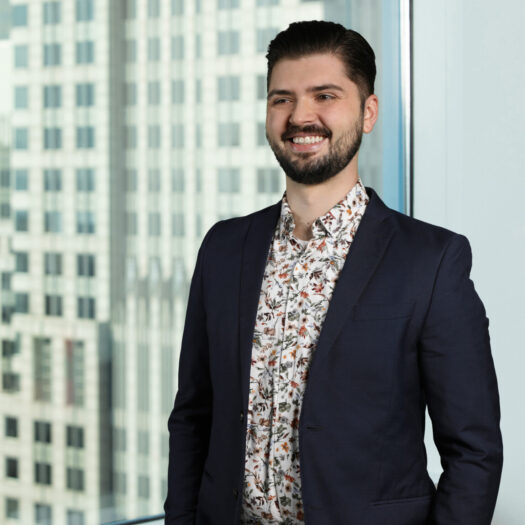 Jonathan Schuyler is a team member at Dolan Law. Growing up in Baltimore, MD as one of eight children in a family that facilitated foster care to children with disabilities, he strongly believes in utilizing active listening, keen observance and most important, a desire to help in order to genuinely advocate for those in need.
As a paralegal, he works closely with clients and attorneys, manages day-to-day scheduling, and maintains case files. He assists attorneys by investigating facts, gathering necessary documents/evidence essential to cases, preparing and filing legal documents, and acting as a direct point of contact for clients.
Prior to working at Dolan Law, Jonathan had a varied professional background in professional theatre, customer service, and as a corporate trainer.
Mr. Schuyler received a Bachelor of Science degree in Music from Towson University and is currently a Juris Doctorate candidate at DePaul University School of Law. In his free time, Jonathan loves to cook for his fiancé and daughter, engage in the performing arts community, and is an avid Baltimore sports fan.
professional involvement & RECOGNITION
Chicago Bar Association
2021-Present
Lesbian and Gay Bar Association of Chicago
2021-Present
American Bar Association
2021-Present
Volunteer
Cabrini Green Legal Aid