Karen Munoz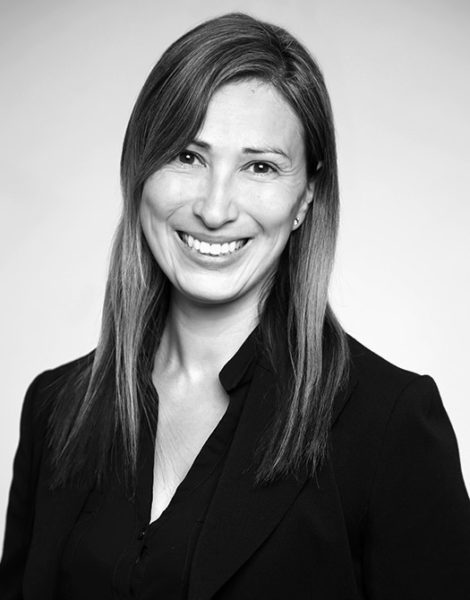 Karen Munoz is a Partner at Dolan Law. She has been associated with Martin A. Dolan since 2003, beginning as a law clerk during law school and then a Trial Lawyer since 2008. She represents individuals who have suffered personal injury due to the negligent and wrongful conduct of others. Ms. Munoz is passionate about helping her clients and is fluent in Spanish.
As a lawyer, she encounters people who have gone through traumatic times and she understands that her job as a lawyer is not only to help her clients navigate the legal process, but also to counsel and listen. She stays connected to her clients through each step of the case and is always available to them, even long after the case resolves. Karen has successfully tried several cases to multi-million-dollar verdicts.
Ms. Munoz is admitted to practice before the State Bar of Illinois, Northern District of Illinois Trial Bar, and Seventh Circuit Court of Appeals. She obtained her law degree from the John Marshall Law School in Chicago.
Karen is active in promoting mindfulness, yoga, and diversity issues through writing, teaching, and serving on legal committees. She serves as an Executive Board Member of Ascend Justice, as a Member of the CBA's Mindfulness & the Law Committee, and as a member National Crime Victims Association. Previously she has worked with the ABA Young Lawyers Division Diversity Committee, Minority Section, and ISBA Standing Committee on the Delivery of Legal Services. In addition to the legal community, she also serves as secretary of her Neighborhood Association.
Karen contributes to the Chicago Daily Law Bulletin. She is certified to teach yoga since 2014, and shares her practice by teaching pro bono yoga classes for LAP.  In 2017, she was the recipient of the Carl H. Rolewick Award for her volunteer work through LAP.
Illinois State Bar Association
Standing Committee on the Delivery of Legal Services, ISBA, 2015-2016
Chicago Bar Association
Judicial Evaluation Committee 2014
Public Affairs Committee 2013
Ascend Justice
(formerly Domestic Violence Legal Clinic)
Board Member 2016-Present
Lawyers' Assistance Program
Recipient of Carl H. Rolewick Award 2017
Legal Assistance Foundation
Young Lawyers Board 2013